Roberta Boscolo, Scientific Officer at the World Meteorological Organization, Geneva
In December 2015, 196 countries adopted a legally binding international treaty on climate change, the so-called Paris Agreement. In doing so, the majority of the world's countries agreed in implementing a plan of actions toward limiting the global temperature to well below 2oC, preferably to 1.5 oC, compared to pre-industrial levels (taken as 1850-1900).
According to the Intergovernmental Panel on Climate Change (IPCC), the global temperatures have already warmed by around 1oC since pre-industrial times as result of both past and ongoing emissions. This means that in order to achieve the long-term temperature goal to keep global mean temperature well below 2oC, countries should reach global peaking of greenhouse gas emissions as soon as possible and reach "net-zero" around 2050. The 7% drop in emissions caused by COVID-19 lockdowns in 2020 is in line with this rate of decrease (fig 1, from Matthews et al. 2020), however such rate should be maintained for the next 30 years.
Implementation of the Paris Agreement requires economic and social transformation based on the best available science. In its Article 10, the Paris Agreement notes that "Accelerating, encouraging and enabling innovation is critical for an effective, long-term global response to climate change". Entrepreneurs and their start-up ventures play an important role to address climate mitigation and adaptation for two reasons: they represent the channel through which new and disruptive technologies reach the market and they are fast in seizing opportunities to create new goods and services that embody climate technologies. Countries with a better entrepreneurial culture and support for innovation tend to score better in terms of producing new climate technology (fig. 2. Global Cleantech Innovation Index). It is therefore important to enhanced provision of public and private financing for entrepreneurship to facilitate the development, scaling up and market penetration of climate technology solutions that replace high-emitting and non-resilient incumbents.
The European Green Deal was launched in December 2019 in response to the ambition posed by the Paris Agreement and as an integral part of the Commission's strategy to implement the United Nation's 2030 Agenda on sustainable development. The overarching aim is to reach a bloc-wide goal of net zero carbon emissions by 2050 and a 55% cut in emission by 2030 (compared to pre-industrial level) while promoting a fair and prosperous society with a modern, resource-efficient and competitive economy. The action plan includes financial help for companies to become world leaders in clean products and technologies which together with the introduction of circular economy and digitalization will modernize the European economy. Several sectoral actions are identified as strategic priority:
decarbonization and digitalization of the energy system,
improve energy efficiency in buildings,
accelerate the shifting in the mobility sector towards sustainability and smartness. The EU is pledging to invest 500 bn Euro of its own budget to finance the action plan and expect to mobilize an additional 280 bn Euro from the private sector (Fig 3, European Union 2021).
In embracing the challenge to become carbon neutral and sustainable in 2050, Europe is firmly believing in the need to promote innovation throughout the European economy. For start-ups this is a great opportunity to become sustainable champions of the future economy.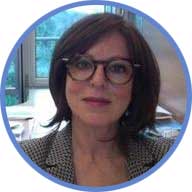 Roberta Boscolo is leading the Climate and Energy workstream at the World Meteorological Organization in Geneva, Switzerland. Her role is to support countries and businesses to achieve science-based climate adaptation and mitigation targets in alignment with the global landmark agreements on climate change and sustainable development. In her effort to build an effective interface between climate science and socio-economic sectors she forged transformative partnerships with United Nation agencies, public and private sectors, academia, civil society, media groups and associations through the organization of global conferences and outreach events. She has more than 20 years' experience in developing knowledge platforms and good practices to support climate-related risk management and carbon footprint reduction. For many years she served as programme officer for the World Climate Research Programme, coordinating scientific efforts worldwide to address the knowledge gaps in understanding Earth climate system. Such knowledge is assessed by the IPCC milestone reports. Currently she manages a portfolio of several multi-million projects (US$ 30M) for development and innovation in Africa, South America, South East Asia and Pacific.