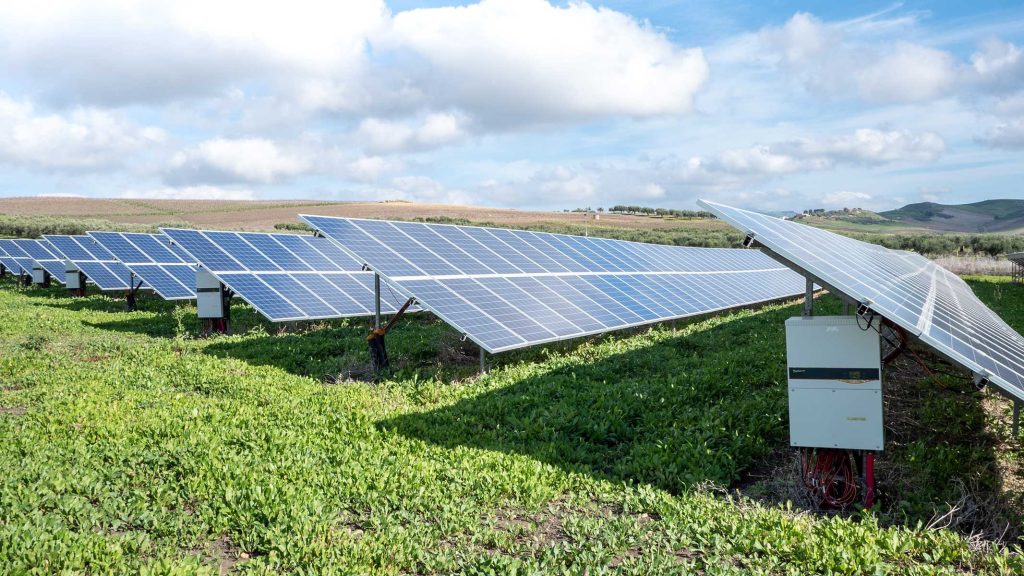 Photo by Sungrow EMEA on Unsplash
Despite the Covid-19 crisis, the demand for electricity-generating technologies from renewable sources continues to grow. Out-of-the-box approaches remain central for speeding up the transition towards a more sustainable economy.
Eutopia – the largest AI-powered database of green startups in Europe – is thrilled to kick off the new collaboration with its strategic partner talenteco sharing a selection of some of the most promising green startups to watch in 2021.
Check them out!
Abora Solar develops a hybrid solar panel that generates electricity and hot water. The Zaragoza-based startup claims to commercialize the most efficient hybrid solar panel in the market, converting 89% of the solar radiations into power. Meaning, 5x the power generated by a standard photovoltaic panel! So, we believe it's a solid bet. Moreover, the company already owns some track-record projects, proving that it's commercially ready.
Founded in 2017, headquartered in Spain, 11 – 50 employees
Bioo develops an innovative technology intended to generate electricity from natural grass. That's right, from grass, plants and nature. Despite being a bit of an outlier in this list – which mainly focuses on solar and wind energy – we couldn't resist praising it regardless. The company's technology is based on a biological engine that gains energy from the decomposition of organic substances naturally released by plants. The Spanish startup has also the support of several investors and proven its value in several projects and installations. 
Founded in 2015, headquartered in Spain, 11 – 50 employees
Energyra aims to bring PV module manufacturing back to Europe and build a new production facility in the Netherlands. The Dutch startup utilizes the most innovative solar cell and module concepts, applying the highest degree of robotization.
Promising a maximized energy harvest over at least a 30 years lifetime, the company had an impressive start in 2020 and we believe it will keep up to our expectations in 2021.
Founded in 2020, headquartered in the Netherlands, 11 – 50 employees
Epishine creates access to affordable and recyclable organic solar cells.
On the promise of a future with fewer disposable batteries, the Swedish company aims to provide new energy harvesting technologies to reduce the cost of battery replacements.
The company raised capital from VCs and EU grants and it is one of the leading players within printed organic solar cells. In February, it will launch the first product: a cutting-edge "light-cell", optimised for harvesting indoor lighting.
Founded in 2016, headquartered in Sweden, 1 – 10 employees
Kitepower develops airborne wind energy systems to generate electricity as a cost-effective alternative to existing wind-power turbines.
With two operative ground stations already deployed on the field, a Series A round bagged in 2019, the TU Delft spin-off is now reaching out to energy distributors and project developers to secure pilot installations in 2021 – 2020.
Will upcycled flying kites generating clean electricity become a reality? Founded in 2016, headquartered in the Netherlands, 11 – 50 employees
Mowea develops modular wind energy systems for urban and industrial areas. Without a doubt, wind power plays a crucial role in the energy transition and urban development is inevitably on the rise: why wouldn't small, modular turbines become part of
our city landscapes? Meanwhile, the startup has kicked off the new year by announcing a collaboration with Vodafone Germany.
Founded in 2016, headquartered in Germany, 1 – 10 employees
Ombrea is developing an agricultural crop management tool to deal with weather hazards, via a system of shades that regulate the climatic parameters on each treated plant. Counting on a large, fast-growing team and strong partners and supporters, the French startup qualifies as a strong player in the agri-photovoltaic landscape. The company recently signed a contract with Total Quadran to equip six large agrivoltaic production facilities.
Founded in 2016, headquartered in France, 11 – 50 employees
Peafowl Solar Power develops transparent solar cells for smart glass.
The Swedish startup sees applications in self-powered dynamic windows and integrated power supply for smart sensors and devices for the internet of things (IoT). Born as a spin-out from Uppsala University and supported by EIT Innoenergy, the company has recently strengthened its commercial team by hiring a CMO.
We take it as a possible hint regarding the maturity of the technology…
Founded in 2018, headquartered in Sweden, 1 – 10 employees
Roofit Solar makes photovoltaic building elements that allow real estate owners to produce solar electricity on their roofs and facades without compromising the aesthetics of the building. Their happy customers say that the price of installing such a solar roof is even cheaper than regular roofs, as the electricity generated pays them back. The Estonian startup has been awarded several times in various competitions and has received public fundings.
Founded in 2016, headquartered in Estonia, 11 – 50 employees
WindCity designs urban vertical-axis wind and water turbines.
The technology developed by the Italian startup enables to generate energy where conventional machines simply cannot, by exploiting low winds and water flows. Awarded by national and international startup programs, the experienced team has already been involved in several pilot projects – what will come next?
Founded in 2016, headquartered in Italy, 1 – 10 employees
Thanks to the ad-hoc AI algorithm developed by the Eutopia team, we were able to identify the European startups and companies operating in the clean energy industry and developing innovative hardware solutions with the highest growth potential.
The outcome of our machines was manually screened by our human climate analysts who selected the 10 most promising startups to watch in 2021.